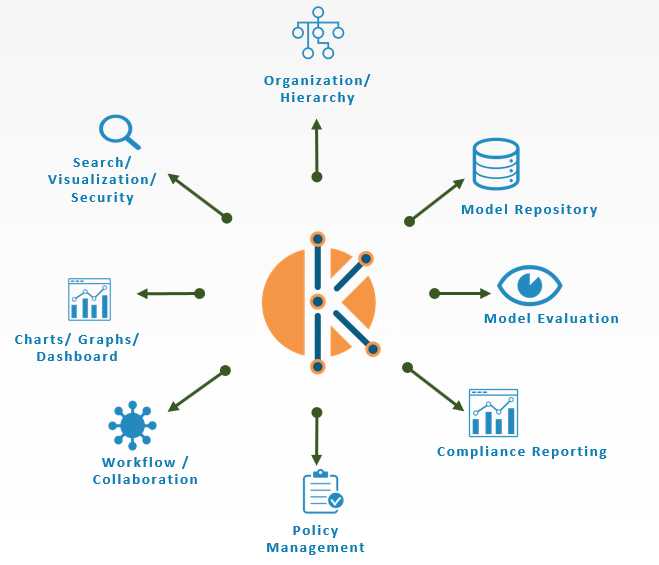 GRCPro – Governance, Risk and Compliance Support Solution
Increased demands of the regulatory environment require you to optimize risk and compliance processes and manage it to maximize efficiencies.  KYDAFLOW's GRCPro does it all.
GRCPro supports compliance list maintenance.  In the compliance module, sections and articles can be managed and scored to track performance.  This product also integrates with DGPro to identify what data elements, data extracts, business rules are associated with meeting compliance reporting requirements.
Model Management allows data science models stored and tracked centrally. It also supports model training/evaluation in hadoop environment. Models written in SAS, SPSS and R can be executed in big data environment and results will be displayed in the UI.  Policies & Assignments, Risks & Action plans can be managed within GRCPro.